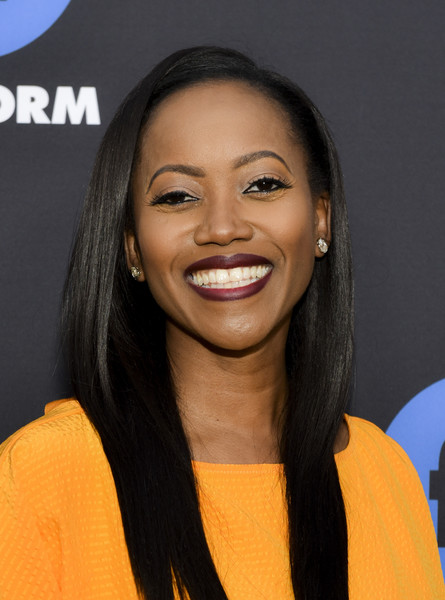 On Thursday, Sept 24, 2020 the House Judiciary Committee, chaired by Rep. Jerry Nadler (D) of New York, held a hearing on "Diversity in America: The Representation of People Of Color in Media" on Capital Hill. Representative Val Demings of Florida (D), a key member of the Judiciary Committee and a leading advocate in Congress on the matter of increasing media ownership among diverse stakeholders, led on this hearing. Rep. Demings has sponsored legislation to address the issue. The Motion Pictures Association (MPA) was called to testify in the hearing to answer questions about what the entertainment industry is and has been doing to increase diversity among the ranks of the studios and TV networks. The witness list included an all-star array of talented creatives from film, television, and media.
The participants who will testify are: Actress/Writer/Producer/Activist Erika Alexander, Co-Founder and Chief Creative Officer of Color Farm Media, Actor and Producer Edward James Olmos, Actor Daniel Dae Kim, Joy Villa - Recording Artist, Actor, and Author, Jason Whitlock - Sports Journalist, Stacy L. Smith - Associate Professor of Communication and Founder and Director, Annenberg Inclusion Initiative: Annenberg School of Communication and Journalism - University of Southern California, and Karyn A. Temple - Senior Executive Vice President and Global General Counsel, Motion Picture Association.
The hearing was intended to bring to light the lack of diversity that continues when it comes to the development, financing and production of film and TV projects that not only feature people of color in front of the camera, but also the hiring and training of writers, directors, producers and key executive positions at major studios, TV networks and media companies. However the hearing quickly steered into the muddy waters of politics. Testimony from Erika Alexander, Edward James Olmos, Daniel Dae Kim, and Stacy Smith, focused on the subject matter, while the testimony from Trump supporter and Jason Whitlock mostly focused on the bias' of social media toward conservative points of view. The latter two participants were invited to the hearing by Republican members of the Judiciary Committee. The talking points of the Republicans were primarily about "idealogical diversity", which is not related to diversity based on race or ethnicity in the entertainment industry. The hearing quickly devolved into a partisan argument about conversative voices being drowned out by what they call the "liberal left mainstream media". This argument had nothing to do with why the hearing was called. Democrats who had called the actors to the hearing attempted to stay on message while taking their own jabs at Republicans about their divisive commentary during the hearing.
"Media Diversity is not just a Hollywood problem. The negative societal impacts from the economic concentration, stifling of diverse voices and perpetuation of divisive cultural narratives makes it a national problem that must be addressed. We salute the myriad of individuals and organizations who have been working tirelessly on this issue and believe strongly that their work should be highlighted and supported. However, we believe real change will not happen until the body politic gets Washington to join the fight and start treating media and tech diversity as a top priority. We commend Chairman Nadler for holding this very important hearing." said David Morgan, President of the Multicultural Media and Correspondents Association.
Erika Alexander, who many people know primarily as an actor and filmmaker, has been a strong advocate for the changes needed in the entertainment industry. In fact she is a co-producer of "Good Trouble", the John Lewis Documentary film which was recently released. "We are America the beautiful and we need diversity, in all its forms, to flourish. Whether we acknowledge it or not, we are ground zero for storytelling. The tradition that mankind first scrolled on the walls of damp caves is now big business. It tells our shared history, vision, hopes and our dreams of a nation, made from many as one. And that tradition is supported by our diversity, firmly rooted in America. Our most powerful resource, and most important export, is our culture. Our stories. Our perspectives. I've been asked to tell the American people my story and I hope my testimony will shed light on these complex issues." Alexander said.
The issue has long been a topic of conversation in the entertainment industry, but with only minimal improvement when it comes to how film and TV projects are made, which projects are financed and distributed. Many of the executives that oversee the green-light process of these projects do not include individuals from diverse, multicultural backgrounds. Without high-level involvement by diverse stakeholders, many projects by talented and experienced people of color do not get the opportunity to be produced, with only a small sub-set of A-list talent of color getting the full weight of support by these powerful and influential companies.
The recent civil unrest surrounding the killing of George Floyd and Breonna Taylor, and the Black Lives Matter movement, have created more pressure on this powerful and influential industry to commit resources in support of racial justice, which several companies have publicly announced their support of the cause. House Republicans have tried to counter this argument and justify why this is just a political ploy by the Democrats to appease its liberal base. However there have been many studies and statistics that reveal a huge gap in the representation by people of color in TV and film. More importantly the majority of movie ticket purchases are made by African-Americans, Latino Americans, and Asian Americans.
You can watch the hearing online at https://judiciary.house.gov/calendar/eventsingle.aspx?EventID=3354