LONG GONE BY is the kind of film that happens to arrive at the right place and right time. Directed and written by Andrew Morgan, the filmmaker brings to life a story that feels like it was just told on the news. The story revolves around Ana Alvarez (Erica Muñoz), an undocumented immigrant from Nicaragua and her smart teenage daughter, Izzy (Izzy Hau'ula), who live in a small town in Indiana. During Izzy's senior year Ana learns that she is being deported. Even though she has led a quiet model life in her community, having worked the same job for years as well as taking on 2nd jobs, her hopes of staying in the U.S. are crushed, immediately impacting what happens to her daughter. Ana finds out Izzy has been admitted to a top college in the state, but doesn't have enough money to pay for her first year of college. She tries to get a loan from the bank, but is denied because of her immigration status.
Desperate to make sure her daughter gets the opportunity to continue her education, Ana turns to her old boss Max (Tony Demil), a bar owner of questionable morals, for financial help. He convinces Ana a quicker way to get the money is to rob a bank, but quietly. Without spoiling too much of the story, Ana reluctantly agrees to the scheme, but just to pay for her daughter's tuition. Time is running out and she decides to go all-in. The film has subtle but incredibly intense moments as you see Ana devolve into desperation in dealing with the consequences of her decision. The film provides you with such a weighty notion to consider, "What are you willing to do for your child's future?". Lead actress Erica Muñoz plays Ana beautifully, as someone with a strong conviction who yet agonizes over her actions.
The film recently premiered at the New York Latino Film Festival. We had the chance to interview the Morgan and Muñoz, who also serves as a co-producer on the film.
What led you to write and develop this project?
Andrew Morgan: "We were working on a documentary and around the time that Trump was being elected, and we were seeing stories and meeting families facing deportation." Morgan goes on to say - "We focused on telling one person's story instead of a group, and how amazing you have so much in common."
The film has very tense moments, it was great to see how you were able to create those moments with great subtlety, and how you, Erica, were able to play those moments so well. The bank robbery scenes were so intense. Morgan stated he had read news articles of mothers who were robbing banks to buy diapers and formula, which inspired the scenes. It started from a place of traditional bank robberies and then you insert Ana's character into that scenario, making it more of a quiet kind of robbery.
Morgan noted in our interview that to him it's not worth the time making films if everyone agrees with the subject matter. "We are trying to ask the bigger question of what is right or wrong, good or bad?"
Muñoz, who has an amazing acting resume, has been acting for 20 years. She got her start with a role in the Pulitzer Prize-winning Broadway musical, RENT. She went on to secure roles in many TV shows, including popular series like Grey's Anatomy. She stated "I wasn't getting many offers outside of playing stereotypical Latina characters". She believed she needed to develop her own roles and is now writing, directing and producing projects like LONG GONE BY. With lack of diversity still a big issue in Hollywood, Muñoz went on to say "Progress is inching forward but slowly. Our stories and experiences are just as valid.
Morgan, an internationally celebrated filmmaker, along with his wife and producing partner Emily Morgan, are carving out space for actors like Erica, and not relying on just a big name. This is the type of film that needs to be made on a regular basis. Given Hollywood's tendency to "follow the leader" by keep churning out tent-pole movies, studios should instead consider making more efforts to get films like this out to the masses. They deserve equal support and consideration.
LONG GONE BY is currently being screened at various film festivals and will surely get picked up for distribution.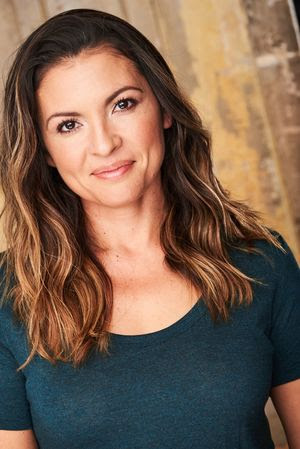 Erica Muñoz - Lead Actress, Associate Producer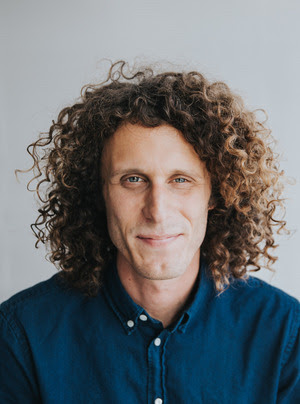 Andrew Morgan - Director & Writer